Scalability is one of those words that everyone uses but few understand. It's a measure of how adding resources (typically hardware) affects performance. You can scale vertically by increasing the power of a server. You can scale horizontally by adding servers. The scalability of a system depends on how performance is defined. Martin Fowler suggests a few categories: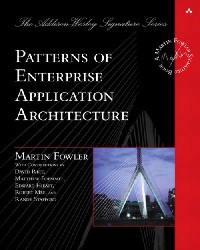 Expect more posts on this one
Response time, or the amount of time it takes to process a request
Responsiveness, or the amount of time it takes to acknowledge a request
Latency, or the amount of time it takes to get a response (this is especially important when there is no data to return)
Throughput, such as transactions / second
Load, or the amount of stress a system is under
Load Sensitivity, or response time / load
Efficiency, or performance / resources
Capacity, as in maximum throughput or load

Systems must be designed to scale, but what scaling means will depend upon the purposes for which a system is built. It might be tempting for database professionals to think about scalability in terms of transactions / second or the number of active accounts. But what really matters is whether or not the system is usable given an increase in transactions or accounts, and this depends upon the use for which the system was created. If we're talking about an e-Commerce system, throughput is probably more important than response time, as long as responsiveness is high. If we're dealing with a manufacturing system, we'll probably be most interested in throughput.
It's important to design systems to be scalable. The Internet has increased adoption rates to unprecedented rates. Consider Instagram, which has 30 million users after 2 years. Draw Something had 36 million users in three weeks. Scalability is a prerequisite for virality.

In the case of N-tier applications which have a Service-Oriented Architecture, it's usually easy to add hardware to the web and application servers. Load balancers and web farms can take care of extra load by distributing it evenly across a number of servers. The real problem is, as always, the database layer.
You can't just add servers to the database layer, because databases must be architected across multiple database servers. Concurrency adds to the difficulty, as database transactions must be ACID (atomic, consistent, isolated, and durable). In other words, you have to manage updates to multiple servers, making sure that an update to Server 2 does not depend on Server 1.
Lighting bolts make it faster
I thought the Cloud might be the solution to database scalability, but Microsoft Azure currently supports databases of only 150 GB in size. In talking with Microsoft consultants, they recommend 'sharding' databases. This means having a master database that directs transactions to the appropriate database server. For instance, all transactions dealing with North American accounts should go to Server 1, South America to Server 2. Sharding adds a layer of abstraction and a layer of complexity, and it requires duplication of database schema, but it's an increasingly popular approach.
Another option is Oracle's RAC system or Microsoft's MatrixDB, which has basically been ported to Azure. I'm skeptical that MatrixDB will make it in to the next edition of SQL Server (2012 has AlwaysOn, which is close, but the mirrors are read-only). In RAC or MatrixDB, databases are replicated across multiple servers and a load balancer directs reads and writes to the server with the least load. Changes are replicated asynchronously between database servers. Still, there are limitations to the size of databases for which this would be feasible.
Relational databases are great up to a certain size (though this is growing, thanks to SSD's and improved caching). It's hard to say exactly what this size is. In the end, scalable databases adhere to principles of normalization and partitioning. After a certain amount of data, RDMS's will be of no use, and NoSQL solutions are the answer to a different problem. Are you ready to scale?